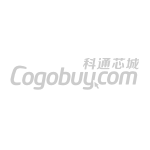 RTC-6703
brand:

Richwave

Packaging:

--

Lead-free status/ROHS:

--

Seller:

科通芯城自营
Features
◆ 3.3V power supply
◆ Built-in PA with +15dBm output power
◆ 900MHz ISM band FM modulator and transmitter
◆ Two audio subcarrier modulators at 6MHz/6.5MHz
◆ Single chip CMOS technology with integrated VCO and PLL
◆ Transmitter frequency programmability by SPI
◆ 40-pin leadless QFN package pass RoHS
Product Description
The RTC6703 is a wide-band FM transmitter intended for the application on900 MHz ISM band FM transmission. This chip includes a 900MHz band RF modulator, two channels of audio modulator and internal power amplifier with +15dBm power output referred to external matching network. The 900MHz band RF modulator block, which is frequency-synthesizer based with an integrated VCO, generates the 900MHz band FM signal modulated with video signal and two modulated audio subcarriers at 6MHz and 6.5MHz respectively. Both Stereo and Mono application are available on the chip.
Transmission frequency can be set by internal register via SPI programming. FCC regulations is easy to pass by using RTC6703 with application circuit and single room shielding case.


Application
◆ AV Sender
◆ Baby Monitor
◆ Wireless Camera
◆ Wireless Audio
◆ Wireless Earphone