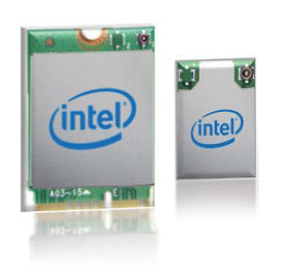 Intel® Wireless-AC 9461
brand:

Intel

Packaging:

--

Lead-free status/ROHS:

Lead-free

Seller:
Description:

Intel® Wireless-AC 9461

Packaging:

--

Category:

WiFi module
| Parameter | Value |
| --- | --- |
| Operating Temperature Range | 0°C to 80°C |
| TX/RX Streams | 1x1 |
| Bands | 2.4Ghz, 5Ghz |
| Max Speed | 433 Mbps |
| Wi-Fi CERTIFIED* | 802.11ac |
| Compliance | FIPS, FISMA |
| Bluetooth Version | 5 |
| Integrated Bluetooth | Yes |
| Board Form Factor | M.2 2230, M.2 1216 |
| Package Size | 22mm x 30mm x 2.4mm, 12mm x 16mm x 1.57mm |
| System Interface Type | M.2: CNVio |
Intel® Wireless-AC 9461 adapter is a CRF2 (Companion RF module) supporting the 1st generation integrated Intel wireless 802.11ac solution comprised of CNVi3 and a CRF. The solution provides Bluetooth® 5 and 1x1 802.11ac Wi-Fi including wave 2 features such as downlink MU-MIMO. It is a single antenna CRF and more cost-effective than the previous-gen Intel 802.11ac 1x1 products. Combined with Intel® Core™ processors and exceptional Intel wireless innovations, the Intel Wireless-AC 9461 dramatically improves your connected experience at home, work or on the go.
Delivers up to 3x faster Wi-Fi speed (up to 433 Mbps) than 802.11n, with up to 3x bandwidth for more users and devices.4 Advanced optional 802.11ac specification features and improved RF KPIs that enhance channel reliability and Wi-Fi performance resulting in better coverage and user experience. Intel® Wireless-AC 9461 enables smooth streaming of high-resolution videos, fewer dropped connections and less congestion, and fast speed farther away from the router.
Enables worldwide regulatory compliance on a single adapter SKU. The Intel® Wireless-AC 9461 detects its location and automatically optimizes the Wi-Fi settings to local regulatory requirements, maximizing performance in each geography, simplifying travel experience and global enterprise procurement. Future regulatory changes are easily managed during the product life cycle.
Dimensions (W x H x D) M.2 2230: 22 mm x 30 mm x 2.4 mm [1.5mm Max (Top Side)/0.1mm Max (Bottom Side)]
M.2 1216: 12 mm x 16 mm x 1.57 (+-0.08) mm